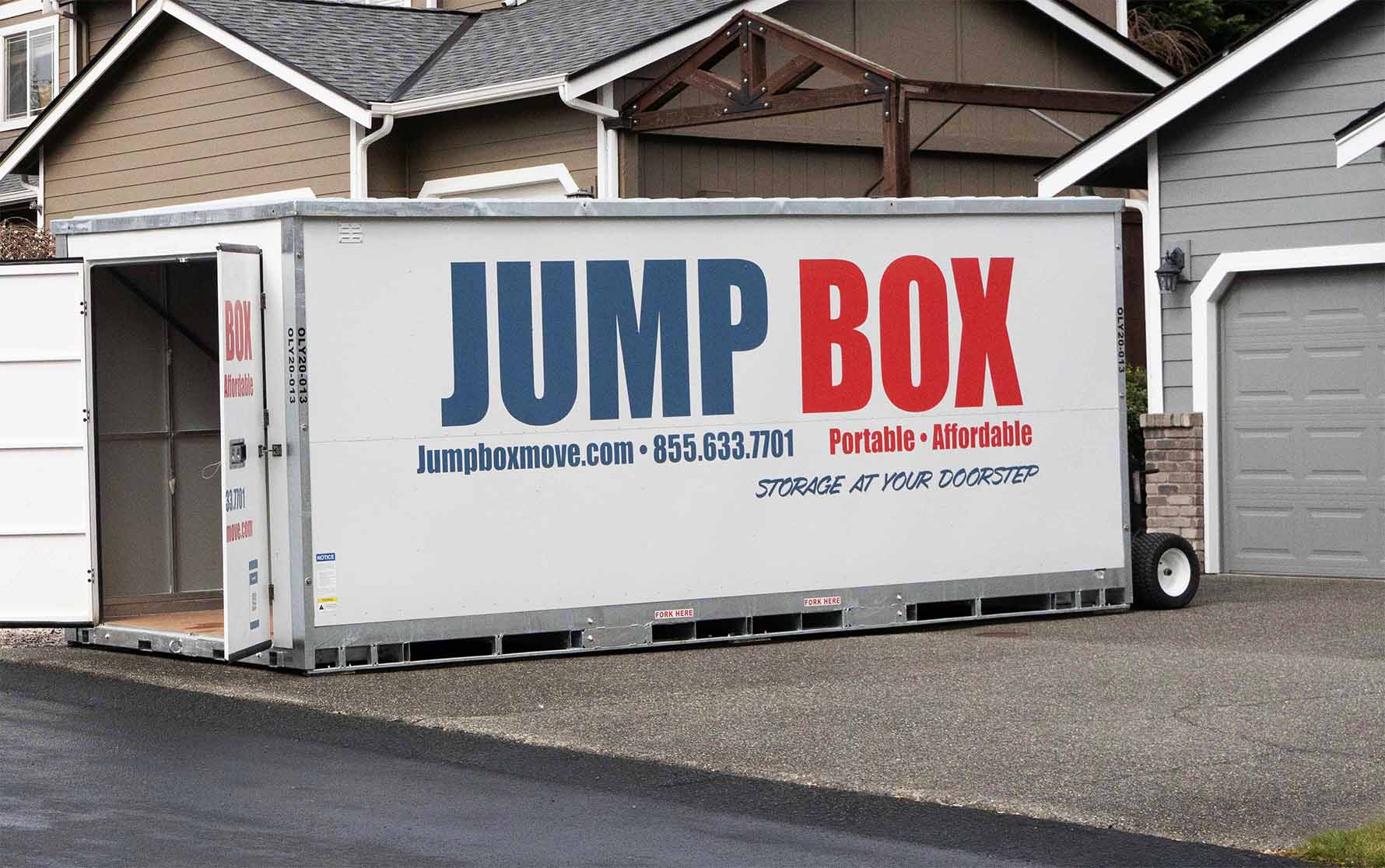 Get a Portable Storage Quote. Fast. Easy. Jump Box.
Jump Box Mobile Storage Opens in Spokane on April 1st!
We have exciting news! Jump Box Mobile Storage is now coming to Spokane!  After our first year, our success has been amazing. We opened in Tacoma and Olympia. Already this year we have grown and added our third location in Federal Way. 
Not only did we get all FIVE STAR ratings from Google, we became the fastest growing portable storage solution in Washington!  And now we open in Spokane. So, now if you need to move or store in the Spokane area,  we're right there with our local service office. 
We provide portable storage and moving solutions. If you are going to do a local move, Jump Box is a great low-stress solution. Load and unload on your own schedule. No rush to return a truck. And best yet, we do the driving, all at highly competitive rates. 
We service the Spokane, Spokane Valley, Coeur d' Alene, Pullman and all of eastern Washington. Give us a call for a quote at 855.633.7701.