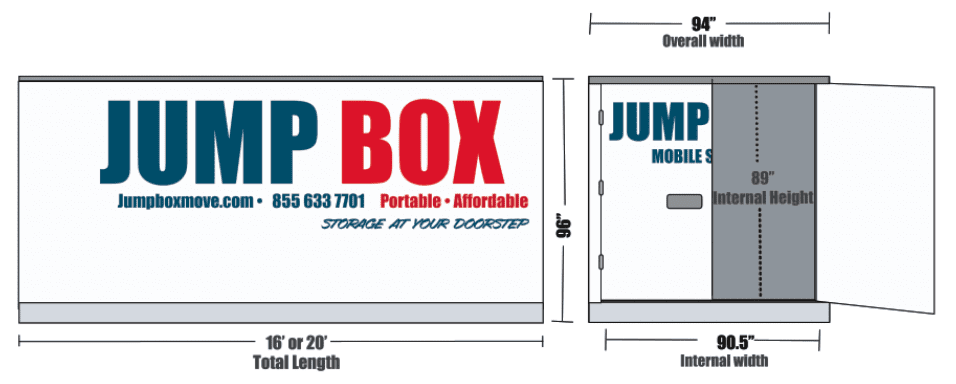 Overall Height 96″
Overall Width 94 "
Interior Height 89″
Interior Width 90.5″
Door  Height 78″ 
Door Width 68″
What Can I fit in a Jump Box?
Jump Box comes in 16 and 20 foot lengths. How much you can store in them is determined by the type of contents you are storing and  your ability to stack and organize. A fully loaded 20 foot container can often hold up to 5 rooms of furniture. 
Speak with one of our Jump Box support professionals who can help you to decide what Jump Box is right for you! 
Have any further questions? 
Or call us at 855 633 7701